Not All Who Wander Are Lost
Engineering students find inspiration in the arts, becoming creative problem solvers.
Growth comes from the exploration, and Duke University's two undergraduate schools, the Pratt School of Engineering and the Trinity College of Arts & Sciences, offer endless opportunities for students to explore as they chart their individual courses.
Many engineering students incorporate aspects of their studies in the arts and humanities into engineering projects as they advance through their engineering coursework, while others focus their energy on completing multiple rigorous tracks of study. However a student chooses to orchestrate their own experiences, their mindset grows in creativity, alongside their willingness to approach challenges with flexibility and innovation.
Meet a dancer, a designer, and a musician, and learn how immersion in creative pursuits shaped their Duke Engineering experience.
For Claudia Chapman, every new semester was like a Rubik's Cube: there were electrical and computer engineering and computer science classes to check off as she worked toward a double major, and dance classes for her minor. There were rehearsals for the three different Duke dance groups she was part of. She had to block off time for choreography and for daily cross-training. And she still had to squeeze in time for eating and sleeping. 
"The main thing is, you just have to want it," said Chapman. 
Chapman has been a dancer for most of her life, and a computer nerd since kindergarten. By the time she was in middle school she was spending several evenings a week traveling an hour and a half to her studio to train, eating dinner picnic-style in the car when she wasn't finishing her homework. Around the same time, she asked her computer engineer father to teach her computer language, and she started working through a book on HTML documentation. 
Soon it was time to choose where she wanted to go to college, and how she would focus her energy for the next phase of her life. She found her fit at Duke. 
"It was a difficult decision not to go to a conservatory program, because that's what everyone around me was doing," said Chapman. "But I knew I was an engineer as much as I was a dancer." 
She proved it in her First-Year Design class, where she worked on a team that designed and built an occupational therapy device for kids. The device, a small staircase with adjustable rise and tread, helped patients learn to raise their feet to the appropriate height when they climbed it by lighting up when they hit the right spot.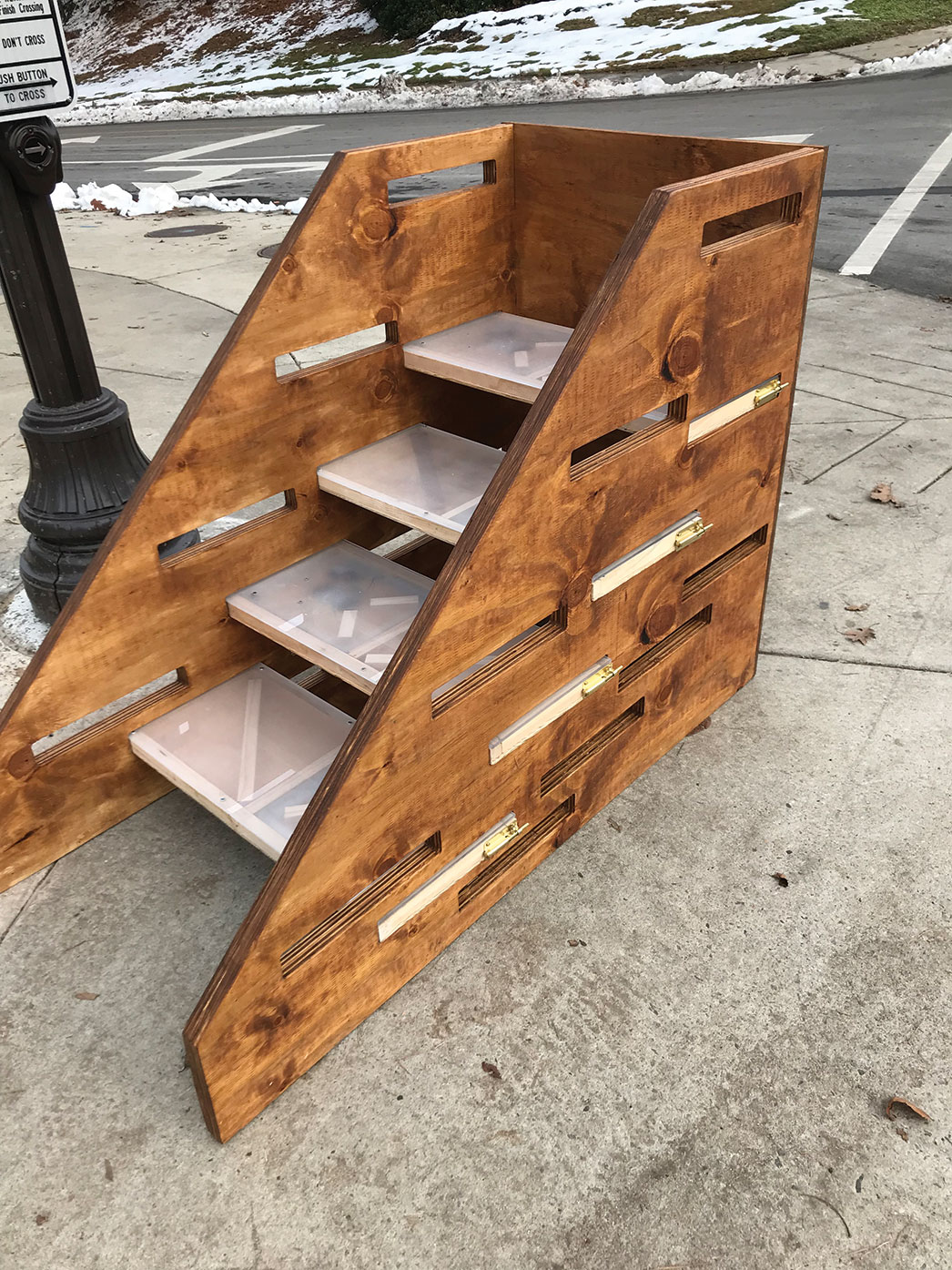 "I was never the kind of engineer who wanted to take things apart and figure out how they worked," said Claudia Chapman, so she was surprised by the amount of satisfaction she gained from First-Year Design. Her team designed and built an occupational therapy device that lit up when children placed their feet correctly on the treads. 
Chapman remembers looking at the syllabus on day one and thinking that there was no way she'd be able to accomplish the task with the knowledge and skills that she currently had. But by the end of the semester, her team had mastered the tools and skills necessary to deliver a working prototype to its client.
"That was the coolest thing ever," said Chapman. "And the creativity it required, and the ability to just keep going—I think dance helped with that."
Chapman graduated with degrees in electrical and computer engineering and computer science in the spring of 2022. She then returned to her native New York City, where she will soon be starting as an analyst at Cerberus, an investment firm.
She said that a lifetime of dance has prepared her for the role in financial technology in a way that many engineers never experience. "I choreograph a lot, and I think the process of building an artistic piece sometimes helps me think about how I solve problems in engineering," she said. "I've been present at a lot of other choreographers' processes and have learned how many ways there are to approach what it is you want to achieve. Every person creates things differently and realizing that opens up a world of opportunities."
As Chapman launches her career in tech, she isn't planning to let dance take second stage. "I don't feel like I'm done dancing," she said. "But I've always had to manage both things. I know how to push through. I know how to do things that are important to me. And if I want to, I will."
Yi Chen has studied the piano since the age of five and even entered Duke as a prospective music major, concentrating on composition and theory. 
"I had the thought that I was going to study music and neuroscience, actually," said Chen. "Music is one of the best examples of applied neuroscience, in the sense that it's all about the creation and release of tension."
In the Western harmonic system, explained Chen, a specific progression always creates the same expectation in the listener. "Classical composers' music is so popular because they are very good at creating those expectations with their harmonies—and then either fulfilling it or not fulfilling it, depending on what their goal is," he said. 
Chen quickly progressed toward a music major, finishing most of the required coursework by the end of his second year. He found he had enough time left at Duke to be able to branch out and explore more of what the university had to offer.
"I've always been interested in tech stuff," said Chen. "I was looking at courses I could take, and I thought, 'You know, I really want to add computer science to the mix.' So, that's what I did first, and after a few months, I realized I was having a lot of fun. But software alone didn't feel like quite enough for me." 
Chen took his first class in ECE, and soon he stepped off the academic path he had chosen. He declared a double major in Computer Science and ECE, minoring in music. 
As a Pratt Research Fellow, Chen worked in the lab of Stefan Goetz, an assistant professor of psychiatry and behavioral sciences, neurosurgery, and ECE. Goetz is part of Duke's Brain Simulation Electronics Lab, which focuses on electronics powered by brain stimulation—an intersection that fits well with Chen's interest in engineering and neurosciences. Under Goetz's supervision, Chen has been working to further the development of a new kind of drive train for electric vehicles. 
"It's a new way of managing battery power, but it doesn't rely on new chemistry or anything like that," explained Chen. "It's a purely software-based way of managing a battery pack." 
A traditional battery pack has hardwired connections between battery terminals, and voltage is always high. But the multi-level, modularized series-parallel converter, or MMSPC, replaces physical connections between the batteries with wave-producing transistors that can be switched on and off, sending an adjustable alternating-current signal directly to the motor. 
The MMSPC allows the team to rewire all the cells in a battery pack depending on the level of voltage they want to send. They can even choose to route around single battery cells if it's a more effective strategy. For engineers working on squeezing the highest range out of electric vehicles between charges, it's a particularly useful concept. 
"The amount of range you get from a battery pack is limited by its least effective cell," explained Chen. "Once one of the cells drops to a certain voltage, you can't use the battery anymore without charging the entire pack. A system like ours is very beneficial because if one cell's voltage dips significantly lower than the others, you could just route around it while still tapping into all the other cells." 
Now, Chen is busy with another different challenge: he's beginning a PhD program in electrical engineering at North Carolina State University at Raleigh, developing wearable biosensors in the lab of professor Alper Bozkurt. 
Though the long and winding journey that started at the piano has taken some twists and turns, Chen said that music will always be a big part of his life. "I plan to continue my training in piano and voice, and I'll stay active in choral groups at Duke and NC State," he said. "And I actually just participated in a Baroque music performance institute at Oberlin Conservatory of Music, where I discovered a new interest in the harpsichord."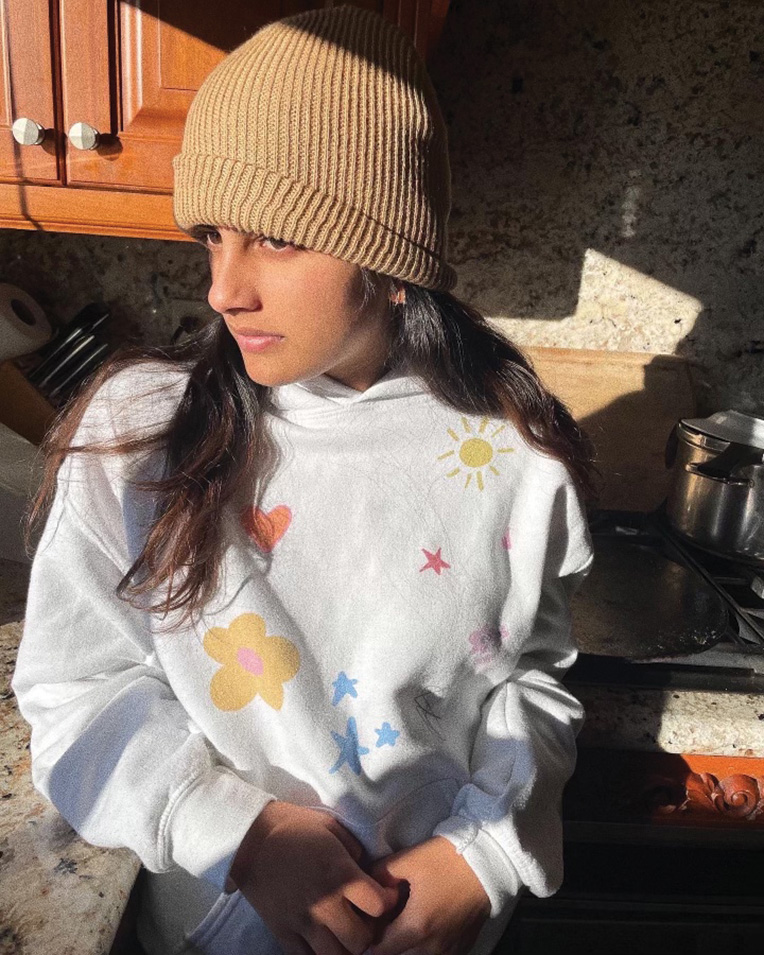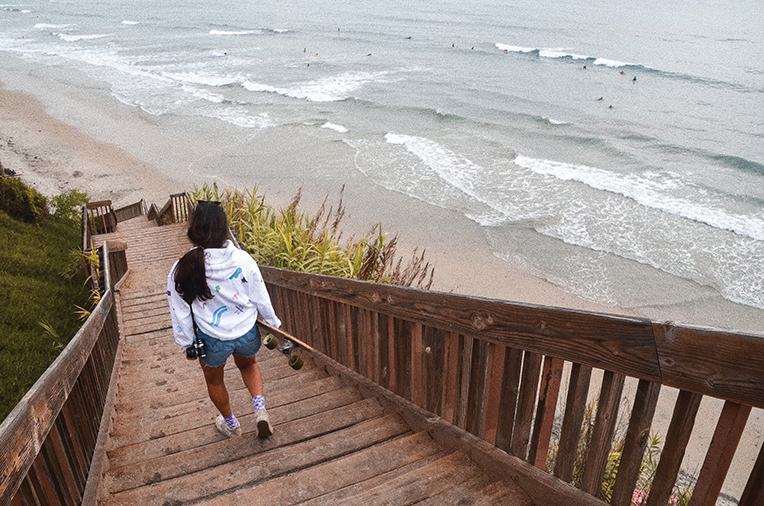 California girl Malvika Jain has always loved making things with her hands, and she's always been interested in fashion. She started designing and sewing swimsuits in high school, selling them to her friends on the surf club. 
"I always have some little project going on," said Jain, now a senior majoring in electrical and computer engineering at Duke. 
As soon as she became a Blue Devil, she dove into the sea of opportunities available to students interested in synthesizing their talents and interests. She filled open spots in her schedule with art classes and met art professors who pushed her to use her engineering skills to think outside the box of accepted techniques and materials, even paying her to do research ideas that might combine the two disciplines, like exploring the possibility of using conductive paint to print fabrics. 
Her first summer at Duke, she joined the MIT Media Lab as a research intern and learned about augmented reality, creating a virtual buddy to help her grandmother with her garden by advising her when and where to plant and how much to water. Her second summer at Duke came during the pandemic, and she worked virtually as an AI software engineer intern at Qualcomm, from her home in San Diego. Everywhere she looked, she saw opportunities to apply what she was learning. "The presidential election was coming up and I was wondering how I could encourage people to vote, in a fun way. I used what I learned at the media lab to design a hoodie that would give you a link to voting resources when you scanned it with your phone," said Jain. 
She launched a Kickstarter for the idea, and soon a handful of Duke students from across the university—English, computer science, biology, philosophy—messaged her expressing interest in collaborating. From there, her AR-linked clothing company, Augwe, came into being, offering users the opportunity to publicize a cause or an event with an interactive, wearable flyer. 
But Augwe isn't her only company. She also helms an endeavor called Gisty, whose goal is to teach engineering and coding to people without technical backgrounds. 
"I'd ask friends why they hadn't considered engineering or coding, and most answered that they hadn't been exposed to it," said Jain, who got her first Arduino in middle school. "In developing Gisty I really leaned on my media minor and developed an aesthetic that mimics trendy makeup and clothing brands, to make the engineering concepts feel accessible." 
Jain has developed a wide, strong support network at Duke that can rely on for advice and support as she juggles all of her many ideas and ambitions. She belongs to Duke Student Founders, a program that supports students in entrepreneurial activities and also to DTech, which empowers diverse students to become tech leaders. 
This past summer, she took a break from business and joined Duke Engage, traveling to Muhuru Bay, Kenya to teach engineering and physics at a residential school for girls. 
So what's next for Malvika Jain? 
"I have a few ideas," she said. "I could see myself teaching for another year. Maybe I'll take Gisty to the next level. I've also thought about getting an MFA. I'm still trying to figure out exactly what I want to do because I'm so excited by so many things."