The Roboticists are
coming
Duke Engineering is bulking up its robotics program, both in education and research endeavors.
Already boasting a strong team focused on areas such as precision robotic aids for clinical applications, controlling complex swarms of robots collaborating on a single mission, and securing autonomous systems from nefarious attacks, Duke Robotics is expanding its areas of expertise with the hiring of Siobhan Oca and Boyuan Chen.
Focused on building a comprehensive undergraduate and graduate education program, including first-year design classes, projects that construct quadruped autonomous robots, and Master's certificate programs, Oca recently completed her own PhD in Duke MEMS. And already making waves in the media with projects focused on teaching robots to perceive their own physical constraints and take the first step toward discovering equations governing physical phenomena, Chen recently earned his PhD from Columbia University.
Learn more about Duke Engineering's newest roboticists and their plans to expand Duke Robotics's portfolio: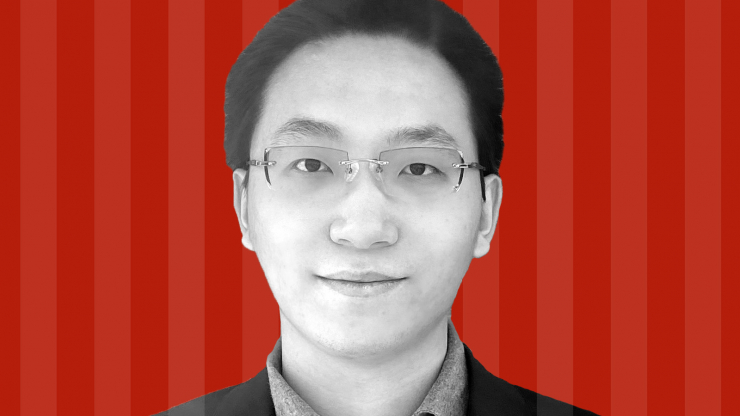 New faculty member Boyuan Chen leads the General Robotics Lab, which aims to build robots that can perform general purpose tasks in the world, as opposed to highly specialized robots that perform a single task.
"I am interested in developing generalist robots that learn, act and improve by perceiving and interacting with the complex and dynamic world. Ultimately, I hope that robots and machines can be equipped with high-level cognitive skills to assist people and unleash human creativity," Chen said.
Right now, robots need humans to take care of them and tell them what to do.
"Ultimately, I hope that robots and machines can be equipped with high-level cognitive skills to assist people and unleash human creativity."

BOYUAN CHEN
Describing himself as a "full stack" roboticist, meaning an expert in both engineering the hardware and software to control robots, Chen is a well-rounded researcher with an undergraduate degree in biomedical and electrical engineering from Jilin University, in China. At Duke he plans to continue working across disciplines, to use artificial intelligence to develop robots that can perceive changes in their surroundings and learn to adapt.
He has already had success in co-developing an animatronic robot face that learned how to mimic human facial expressions.
Such mimicry is a skill human children develop as babies, as they learn to associate meanings with gestures—like associating a happiness with smiling. At around the age of three, a child begins to develop what neuroscientists call Theory of Mind, which is the understanding that other people's thoughts and desires exist separately from the child's. Theory of mind enables humans to make inferences about others' beliefs, intentions or desires, form mental pictures from that information, and then use them to understand and predict behavior.
This concept of Theory of Mind is what inspired Chen's research.
"A lot of my research actually tries to bake this capability of visualization into robots," he said. "So, I have built a robot that looks at another robot and, without talking to it, can predict its future movements." 
Chen also wants to go beyond the concept of robots interacting with other robots to also include robots learning and responding to the physical environment. For example, Chen said that a walking robot cannot currently adjust to a wind gust the way humans intuitively lean into it. He wants to develop robots smart enough to detect and adapt to such environmental changes.
"Learning abstract and interpretable information of the physical world from noisy and complex high-dimensional observation is essential to develop robots from lab to the real world," Chen explained.
Because this work is highly interdisciplinary, Chen said he knew Duke is the perfect place for him to conduct it. The proximity of the schools of medicine and engineering—within a few minutes' walking distance of one another—will enable him to work on robotics for medicine and healthcare more easily and efficiently. Another deciding factor he said was the combination of materials science and mechanical engineering in the same department.
"This is where I can find my collaborators," Chen said.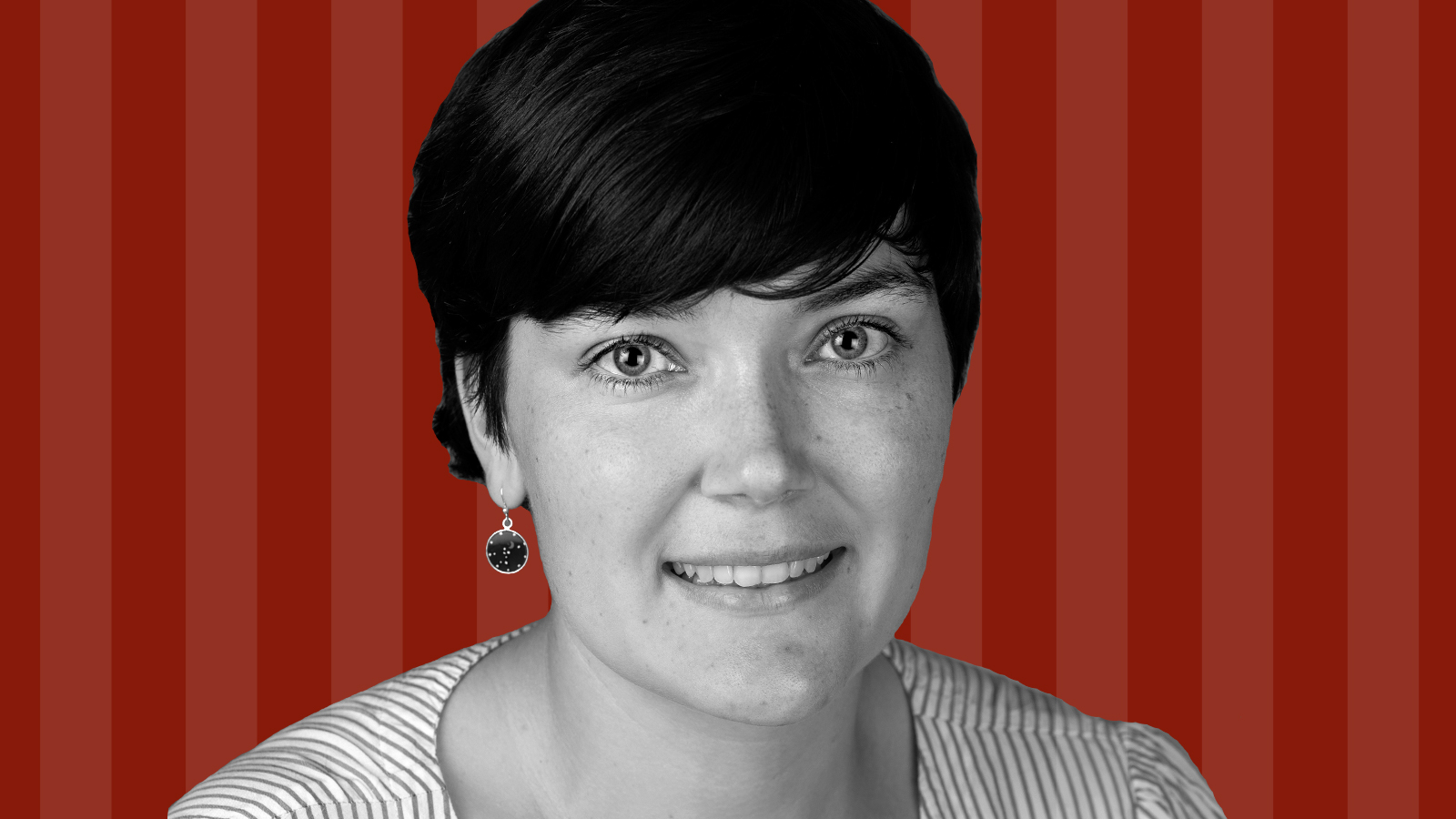 As an Assistant Professor of the Practice and the Assistant Director of master's degree programs for Robotics and Autonomy, Oca will design and implement robotics-related curricula for undergraduates and graduate students at Duke, in the Department of Mechanical Engineering and Materials Science. 
"I am passionate about teaching and mentoring students in this exciting field that is poised to change lives," Oca said. "That's why I went into engineering and translational medicine to begin with, and why I want to create curricula to train our students in designing, building and coding the robots and autonomous systems of the future. It is such a thrill to see students gain skills and confidence and to share in the excitement of discovery with them."
"I am passionate about teaching and mentoring students in this exciting field that is poised to change lives."
Duke cultivated her love of teaching and curricular development. While she worked toward her PhD in mechanical engineering at Duke, Oca was mentored by engineering educators Sophia Santillan and Genevieve Lipp. Santillan and Lipp are also Duke Engineering PhD graduates who have joined the faculty—Santillan is an associate professor of the practice who earned her doctorate in mechanical engineering in 2007. Lipp is an assistant professor of the practice who earned her doctorate in electrical and computer engineering in 2014.
Santillan and Lip worked with Oca, who was awarded a Bass Instructional Fellowship to develop an introductory robotics course. The Bass program supports high-quality teaching experiences for Duke PhD students, helping students become knowledgeable in digital teaching and learning.
"It's the lightbulb moments I have witnessed and experienced when the material transforms from a set of rules to clarity and confidence in design and implementation that inspired me to be an educator," Oca said.
Her work in early 2022 with the National Science Foundation-funded Traineeship for the Advancement of Surgical Technologies (TAST), led by Duke MEMS professor Brian Mann, developed the primary course Medical Robotics and Surgical Technologies. The course will be offered in Fall 2022.
In summer 2022, Oca received a Lane Family Fellowship in Ethics. It has enabled Oca to collaborate with ethics instructor Jolynn Dellinger to create a cornerstone course for the robotics curriculum to be offered in Spring 2023: Ethics through Case Studies in Automation.
Oca enjoys partnering with Duke Health members of the Duke MEMS faculty such as Patrick Codd, a Duke associate professor of neurosurgery, and Daniel Buckland, a Duke assistant professor of surgery, to bring real-world examples into courses and research.
 "We have incredibly passionate and motivated students at Duke who want to make positive change in the world. I hope to help them learn how to make these impacts through robotics and autonomous technologies."
Oca's ingenuity, resourcefulness and perseverance are no surprise to Buckland, her PhD advisor. Oca and Buckland worked on a NASA-funded project to design a robotic arm that can autonomously take an ultrasound scan of an astronaut's arm without needing oversight by a human medical clinician.
Oca is particularly interested in reducing the gap between the promise of robotic technologies and their implementation in the real world. "We must use our knowledge and capabilities to build devices that help people—all people," Oca said.
She is also excited that a project published as part of the 2022 International Symposium on Medical Robotics (ISMR) to develop breast-mimicking phantom tissue for autonomous ultrasound breast scans will continue via collaboration to develop effective controllers with Leila Bridgeman, a Duke assistant professor of mechanical engineering and materials science. Through this and future student projects, she will continue to research trust and safety in medical robotic technologies to enhance human-robot interactions.
Easy as child's play? While not an official test of its ease of use, Siobhan Oca allows one of Dan Buckland's children to maneuver the robot's arm from a touchscreen in the lab. Buckland and Oca are designing this complex medical robot for NASA specifically for astronauts without advanced medical training to use in flight on missions to the Moon or Mars.
 As assistant director of the Duke MEMS master's program in robotics, Oca will implement new courses to ensure that students have practical skills, thoughtful insights and inspiring engagement with technologies. 
Oca's enthusiasm for helping students develop their goals post-graduation stems from mentoring students in the lab and teaching the Intro to Robotics course as she earned her PhD at Duke.  
 "We have incredibly passionate and motivated students at Duke who want to make positive change in the world," she said. "I hope to help them learn how to make these impacts through robotics and autonomous technologies."